5 Ways to Become a Better Drone Pilot
Sponsored post by Kristine Kiernan , Embry-Riddle —
Whether you are a novice pilot taking your new drone out of its box for the first time, or an experienced Part 107 professional drone pilot, there are dozens of opportunities to learn and grow in your skills and abilities.  But with so many options, how do you know where to start?  Here are my top five ways to improve your knowledge base and expand your skills.
Become a subscriber
You are on DroneLife.com, so you already know a thing or two about navigating your way to helpful resources.  Find two or three high-quality sites that match your interests, and subscribe to their updates.  Some of our UAS faculty favorites here at Embry-Riddle include sUAS news, UASVision, the Center for the Study of the Drone, and of course dronelife.  Try out a few – you can always unsubscribe.
Tune in to podcasts
This is a great way to make use of your time in the car or on the treadmill.  Every podcast has a different style and feel, not to mention target audience – so finding one that fits you is important.  My strategy is to search for drone podcasts, then choose a topic or interview that interests me and see if I like the podcast's approach.  If I like their style, I subscribe.  I still don't listen to every episode, but I like having them on my phone to listen to when I have a few minutes.  Right now, my favorite is the Drone Radio Show with Randy Goers.
Get formal training
There's a lot more to being a responsible commercial drone operator than just having a Part 107 certificate.  There are a lot of options for Part 107 ground school, but why stop there?  There are training programs for operating drones for fire/rescue, photography, real estate, inspections – just about every interest and application you can think of.  This is a bigger investment than listening to a podcast, so you'll want to do your homework to make sure you get your value out of your investment. Embry-Riddle offers non-degree, professional education classes covering everything from Part 107 ground school to using small UAS for inspections.  You can choose from online or onsite classes, giving you extra flexibility.  Whatever path you choose, take the time to find the right training and the right provider – it will really pay off.
Go to school
If you are interested in making a career in unmanned systems, consider beefing up your academic credentials.  Programs in unmanned systems are offered at the Associate's, Bachelor's, and Master's degree level.  This is a much bigger investment of your time and money, so research is essential.  Embry-Riddle offers one of the most versatile and flexible paths to getting your degree in unmanned systems.   With residential campuses in Prescott, Arizona and Daytona Beach, Florida as well as a Worldwide online campus, ERAU has a program to fit every student.  We offer several undergraduate as well as graduate programs specifically in unmanned systems.  With a degree in this field, employers know that you bring passion, cutting edge knowledge, and connections to the table.  Not sure what part of the industry would suit you?  Check out Embry-Riddle's Career Opportunities Guide to find your place in the world of unmanned systems.
Get connected
Now that you've joined the UAS online community, you've invested in getting up to date with the latest information and technology, and you've committed yourself to getting the best training you can, leverage the connections you've made along the way.  Join your school's alumni network, get to know the career advisors, polish your LinkedIn profile, and get ready to make your mark on this industry.  It's all out there waiting for you.
---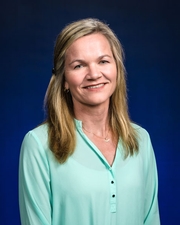 Kristy Kiernan serves as the chair of the Master of Science in Unmanned Systems program at Embry-Riddle.  Her research interests include humanitarian applications of unmanned systems, human factors in unmanned systems, and UAS policy. She graduated from Brown University with a B.S. in neuroscience,  joined the Coast Guard and flew Falcon 20s on search and rescue, drug interdiction, and maritime law enforcement missions for the next twelve years. She earned her Ph.D. in Aviation from Embry-Riddle and is now a full time member of the faculty. Ms. Kiernan is President of the Embry-Riddle Worldwide Chapter of Women in Aviation.She lives in Fairhope, Alabama on the Gulf Coast with her husband, four children, one dog, and two drones (so far).